Recent Activities
 ****** The Round Rock Sertoma 4th of July Parade 2018 ******
Downtown Round Rock




***********
The annual Awards and Installation banquet was held June 29, 2018 at the Fern Bluff MUD Community Center.

*********************
J
une 26, 2018 – Sertoma Service to Mankind Award – Presented to Tina Steiner
After attending school in Round Rock, Tina Steiner began work as a Paraprofessional in 1997. She returned to school to complete an Associates of Art from Austin Community College (ACC) then received a Bachelor of Science in Interdisciplinary Studies from Texas State University in San Marcos, TX. She is certified to teach all content grades 4-8 and Special Education Early Childhood through 12th grade. Tina has earned a Master's in Reading with an Emphasis on Secondary Education and will complete a second Master's in Curriculum Administration. She is a National Teaching Consultant with the National Writing Project.
Tina was appointed Commissioner of the Round Rock Housing Authority in March 2017. She is a 47-year resident of Round Rock she is very active in the community. Tina is a member of El Amistad Club, Neighbor hood Conference Committee (NCC) Truancy Diversion Intake Advisor, Chamber Of Commerce Infrastructure Council, Community Liaison for the Heart of Round Rock, Local Legend Selection Committee, and the Rodeo Austin Ambassador Committee. She has participated in Leadership Round Rock and Citizens Police Academy (Class 2 and 29) and is a Williamson County Volunteer Deputy Voter Registrar and former Precinct 150 Chair for the Williamson County Democratic Party.
****************
Tuesday June 19th – Check presentations were made to the following celebrity duck winner charities:
George White withYMCA (Jeff Andresen) $2000

Kent Macaulay with Breast Cancer Resource Center (by Kent) $1250

Tom Bierschenk with Annunciation Maternity Home (Seth Galemore / Donna Grosenheider) $1000

Kent Macaulay with TDA Smiles Foundation (by Kent) $750

Jeff Gaddis with the YMCA (Jeff Andresen)   $500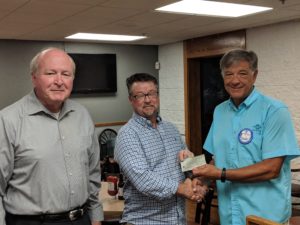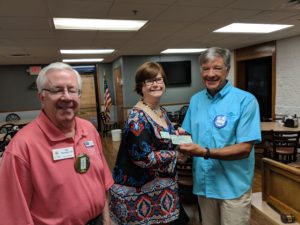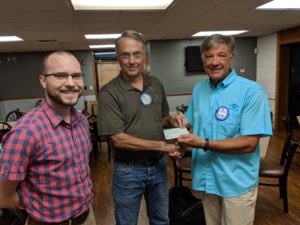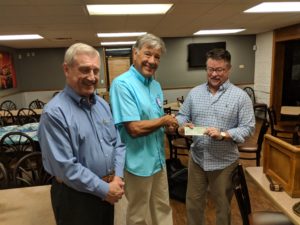 Celebrity Duck Race Details:
The Round Rock SERTOMA Club held its annual Celebrity Duck race on May 19! The race was held at the RR Rockin' River water park…in Old Settlers Park. Celebrity Ducks are "larger" rubber ducks….that are caricatures of famous people, college mascots, musicians, etc. The RR SERTOMA club makes donations to charities chosen by the sponsor of winning ducks.
George White's sponsored First Cav Trooper duck took 1st place. Jeff Andresen accepted the donation to the Greater Williamson County YMCA.
Kent Macaulay's "Da Cure" duck came in 2nd place. Ray Anne Evans accepted the donation to the
Breast Cancer Resource Center.
The Bevo duck, sponsored by Tom Bierschenk, took 3rd place. Seth Galemore accepted the donation for the Annunciation Maternity Home.
Martin and Nelson Endodontics sponsored the Mark Martin race car driver duck, in 4th place. Kent
Macaulay accepted on behalf of the TDA Smiles Foundation.
The 5th place Mississippi State Bulldog duck was sponsored by Jeff Gaddis. Jeff Andresen accepted the donation to the Greater Williamson County YMCA.
*******************************************
2018 Duck Race – Saturday May 19 – Rockin River Water Park, Old Settlers Park.
 Duck Race Slide Show from RRLeader/Statesman photo gallery
2018 Celebrity Duck Race Results

***************************************
The Round Rock Sertoma Serteen Appreciation Picnic May 20th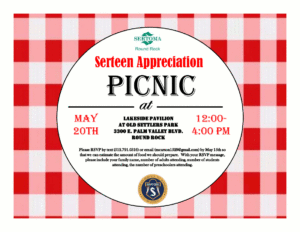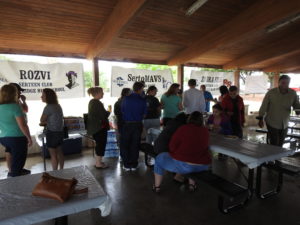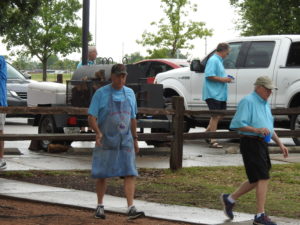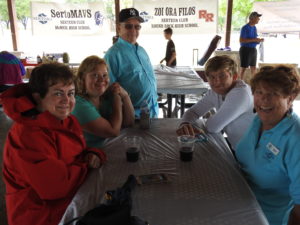 ************************************
Saturday April 14 – The Heart of Texas Sertoma Club Development Workshop.
Members from Austin, Georgetown, Waco, Port Arthur, and Layette, La. attended — presenter was Tommy Brush from Charleston, SC.
Pictures From the Recent Workshop 
February 2018 – Annual Sertoma Appreciation Banquet Held at Nyle Maxwell's Vehicles Unique in Georgetown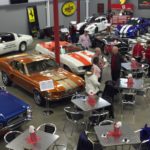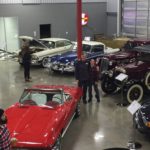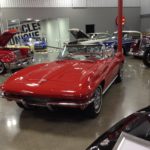 Christmas Tree Sales Are Complete for 2017 – Over $30,000 Was Raised to Give Back to the Community.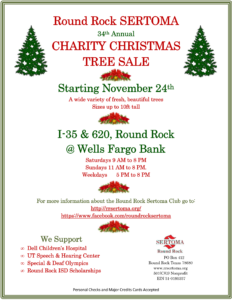 2017 Sertoma Round Rock July 4th Parade and Duck Race