Celebriduck Race

 ***IMPORTANT  NOTE:***  At checkout after entering credit card information, please designate your charity and the seller of the Duck in the note section located lower right side of the checkout page.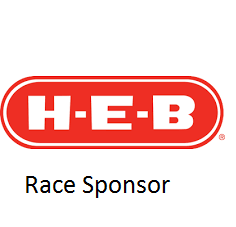 Saturday May 16th, 2020–Rock'N River, Raging Waters area 
 A person or company may sponsor/adopt a Celebriduck for $100 (tax deductible) and select a charity of their choice.  The winning proceeds are donated, in the sponsor's name, to their selected charity. Sponsorship fee may be funded by more than one person. 
                                               1st Place   = $2500 
                                               2nd Place  = $1250 
                                               3rd Place  =  $1000 
                                               4th Place   =  $750 
                                               5th Place   =  $500 
 Balance of proceeds will be donated to Dell Children's Medical Center. 
 For any questions, please contact one of the individuals below.
 Rick Lindstrom 512-658-9134 ricklindstrom@aol.com
 Mike Paratore 504-338-9775 mpara@att.net 
Race Day Information
On Saturday May 16, 2020 at 1:50pm, the Celebriduck Race will be held in Round Rock at the Old Settler's Rock'n River Water Park, the Lazy River area.  The race lasts about 20 minutes.  Once the first five (5) place winners are determined, payouts to their charities will be held a few days later. Winning adopters are encouraged to attend the check presentation ceremony for their duck (s).
Where we have duplicate ducks (like 12 of UT's), we will put a printed label with the adopters name on their duck.   When a duck is adopted that was already  adopted by someone else, we can in many cases, get another identical duck and will put adopters name on the new one.  If we can not get a duplicate duck, we will assign another one of our Celebriducks and place the adopters name on it (so everyone will have a duck racing for charity).
Sertoma is an acronym for SERvice TO MAnkind. Founded in 1912, there are 9000 members in the U.S and Canada.  Good people doing good things for their communities and having fun doing it. Key clubs in central Texas are shown below. Contact clubs through their web pages.
Round Rock – rrsertoma.org
Georgetown – gtxsertoma.org
NW Austin – nwaustinsertoma.org